👋🏻 Hoya!
I am a scholar at Georgetown University's MA in Communication, Culture, and Technology (CCT). I also work part time at the McCourt School of Public Policy as a 'Tech and Policy Fellow' for the US-based NGO Beyond the Screen.
Before joining CCT, was working as a journalist in India for the past six years. I have worked at WION: India's first South-Asian centric TV news channel; The Hindu: India's leading print daily since 1889, Alt News: an apex fact-checking website, and Zan Times: a newsroom in exile reporting on Afghanistan. In my journey, I have experienced every form of news media.
Trainee Journalist, World Is One News
---
Reporter/Sub Editor, The Hindu MetroPlus
---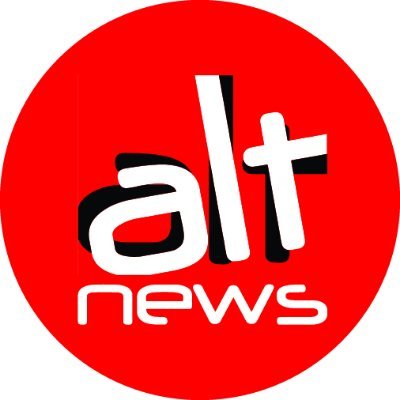 Senior Fact-Checking Journalist
---
Growth Manager & Fact-Checking Editor
---
In all newsrooms, one thing has been common in terms of my output — my ability to pitch new story ideas. In my first journalistic job, at WION, I produced a documentary on how a basketball academy is empowering children from underprivileged families. While working at The Hindu, I built a niche as a tech journalist. At Alt News, they knew me for identifying exclusive stories and chasing complex investigations. Despite reporting on a new geographical region for Zan Times, I continue to pitch new story ideas.
I continue to show the same tenacity at Georgetown University. Presently, I am authoring a research paper that analyzes text displayed at The National Archives Museum for my Critical Discourse Analysis class. The paper seeks to show that language used in museums not just suppresses the role of those enslaved with also use insensitive language toward their injustice. The paper concludes will policy recommendations to avoid. Similarly, earlier in the semester, students had to narrow down their research question to a word and then creating a 3D representation of it. I was the only student who created an interactive avatar.
Because of my personal and professional experience, my current academic pursuits and future professional goals are in sync. I am interested in exposing power dynamics in society and documenting human rights violations. During my time at CCT, I look forward to following Professor Meg Leta Jones and Professor Leticia Bode's advice — "Take as many research methods class as possible!". After CCT, I look forward to synthesizing my learnings at CCT as an investigative journalist working on long form reports.
https://player.vimeo.com/video/890523610?badge=0&autopause=0&quality_selector=1&player_id=0&app_id=58479
<aside> 💡 The Code Embrace your passion. Through passion, find persistence. With persistence, attain knowledge. Through knowledge, labor for harmony. In harmony, discover serenity. In the Force, there is eternal life.
</aside>
🔬 Research Interests
❎ Mis/Disinformation
📱Social Media Platform Accountability
💾 Technology
🔐 Privacy
☮️ Human Rights Violations
🔍 Open Source Investigation=
🖊️ Journalism
🤝 Political Partisanship
---
🏫 Works Cited in Academia
Nasraoui, A. (2021). Cyber Radicalization in the Digital Era in the MENA Region: The Case of. The Case of Tunisia and the Rising Threat of Terrorism. The Institute for Diplomacy and International Governance Loughborough University of London.
Newton, J., Moner, Y., Nyi, K. N., & Prasad, H. (2021). Polarising Narratives and Deepening Fault Lines: Social Media, Intolerance and Extremism in Four Asian Nations. International Centre for the Study of Radicalisation, King's College London.
Amarasingam, A., Umar, S., & Desai, S. (2022). "Fight, Die, and If Required Kill": Hindu Nationalism, Misinformation, and Islamophobia in India. Religions, 13(5), 380. Contemporary Muslim Thought and Identity.